THE HIXON PARKING
Thank you for visiting The Hixon Apartments. Please review the information below regarding resident and visitor parking: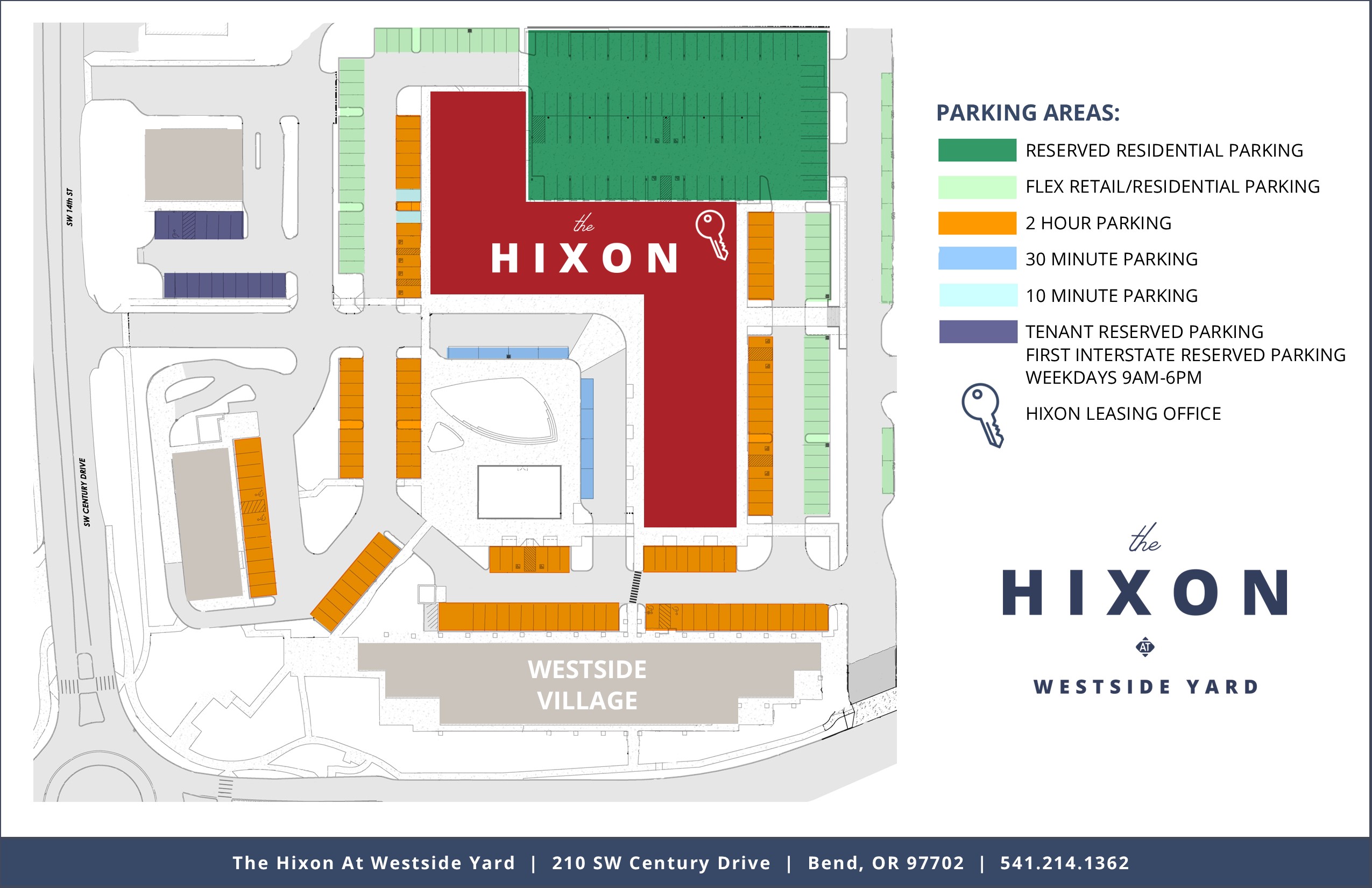 TERMS & CONDITIONS:
TERMS & CONDITIONS
CAREFULLY READ THESE TERMS PRIOR TO PARKING. BY PARKING ON THIS LOT YOU ARE ENTERING INTO A CONTRACT WITH THE PARKING LOT OPERATOR.
By parking your vehicle on this parking lot, you signify that (1) you accept and agree to all posted terms, conditions and requirements for parking, (2) you agree to pay all applicable fees, charges and payment notice fee, including those listed below, and (3) you understand that this contract may affect your legal rights. Do not park your vehicle on this lot if you do not agree to these contract terms.
This parking lot is provided for the exclusive use of customers while patronizing at the posted business establishment. If you (1) exceed the posted time limit for parking your vehicle, or (2) improperly park your vehicle in any manner, you agree that the parking lot operator may impound/immobilize your vehicle. You further agree that the parking lot operator may assess the Parking Notice Fees listed below, and that if you fail to pay any assessed fee or charge within 15 days you will be required to pay an additional Late Payment Charge of $30.00. The parking lot operator reserves the right to refer unpaid accounts to collection.
Parking Notice Fees:
| | |
| --- | --- |
| Overtime (Exceeding Posted Time Limit) | $35.00 (if paid within 15 days) |
| Improperly Parked Vehicle | $35.00 (if paid within 15 days) |
| Unauthorized Vehicle | $35.00 (if paid within 15 days) |
| Late Payment Additional Charge: | $30.00 (if paid after 15 days) |
| Total if paid after 15 days: | $65.00 (if paid after 15 days) |

UNAUTHORIZED PARKING WILL BE CITED AND/OR TOWED AT OWNERS EXPENSE PURSUANT TO ORS 98.810